Are you an aspiring music producer looking for a tool that can take your creations to the next level? Look no further than the iPad Pro. This powerful device has revolutionized the way musicians approach production, offering a range of features and capabilities that were once only available on expensive desktop systems.
In this blog post, we'll explore how the iPad Pro can help you unleash your music production potential and achieve unbeatable results. So, whether you're a seasoned pro or just starting out, get ready to discover how this game-changing device can transform your music-making process.
Table of Contents
Why iPad Pro is the Ultimate Music Production Tool
When it comes to music production, the iPad Pro is a game-changer. Its powerful hardware and software capabilities make it an unbeatable tool for musicians, producers, and audio engineers alike. With its A12Z Bionic chip, the iPad Pro delivers desktop-level performance and can handle even the most demanding music production apps with ease.
In addition to its impressive processing power, the iPad Pro also boasts a stunning liquid retina display that provides exceptional color accuracy and clarity. This makes it ideal for working on detailed music projects such as mixing, mastering or editing waveforms.
The built-in speakers of the latest models are also pretty good although you will probably want to connect headphones or external monitors when producing serious work.
With an array of high-quality instruments, effects plugins (including some exclusive ones) as well as recording tools that run natively on iOS's intuitive interface; aspiring artists have access to everything they need in one place for seamless workflow efficiency anywhere from home studios to live performances all thanks to this versatile tool – not just limited but still very much useful in professional settings.
The Best Music Production Apps for iPad Pro
GarageBand and Korg Gadget 2 are two of the most popular music production apps for iPad Pro. GarageBand is an Apple-created app that supports touch-based controls for a more intuitive music creation process. It has a variety of virtual instruments, including drums, guitars, pianos, and other synths that you can play using the on-screen keyboard or with external MIDI controllers. The app also allows you to record multiple tracks and apply effects in real-time.
On the other hand, Korg Gadget 2 offers a range of built-in synthesizers that emulate classic sound modules like the MS-20 and M1. It's perfect for electronic music enthusiasts who want to create beats and grooves quickly using its step sequencer feature. You can also export your projects into Ableton Live format for further editing.
Other notable mentions include Auria Pro, which is geared towards professional-level recording with its support for up to 24-bit/96 kHz audio quality; iMaschine 2, which is ideal for hip-hop producers due to its large library of drum samples; and FL Studio Mobile, which lets you import MIDI files from desktop versions of FL Studio while still having access to over 100 virtual instruments.
Overall, iPad Pro's powerful hardware combined with these robust music production apps offers unparalleled flexibility in terms of creating high-quality music on-the-go.
How to Set Up Your iPad Pro for Music Production
To set up your iPad Pro for music production, you'll need to start by downloading the necessary apps. GarageBand is a great place to start, as it comes pre-installed on your iPad Pro and offers a wide range of features for recording, editing, and mixing music. Other popular apps include Korg Gadget, BeatMaker 3, and Auria Pro.
Once you have your apps downloaded, it's important to connect your iPad Pro to high-quality audio equipment. You can do this using an audio interface such as the Apogee Duet or Focusrite Scarlett 2i2. These interfaces allow you to connect microphones, instruments, and other audio sources directly to your iPad Pro.
It's also important to invest in a good pair of headphones or studio monitors for accurate sound reproduction. The Apple Pencil can be used for precise control over virtual instruments and mixing controls within your music production apps.
Finally, make sure you have enough storage space on your iPad Pro for all of your music files. Consider using cloud storage options like iCloud or Dropbox to keep your files organized and easily accessible from any device. With these steps in place, you'll be ready to unleash your full music production potential with the power of iPad Pro.
Using the Apple Pencil for Precision in Music Production
The Apple Pencil is a game-changer for music producers who want to achieve precision in their work. With its pressure sensitivity and tilt recognition, the Apple Pencil allows you to draw and write on your iPad Pro with unparalleled accuracy. This is especially useful when it comes to editing MIDI notes or drawing waveforms.
One of the best apps for utilizing the Apple Pencil in music production is Notion. This app allows you to handwrite musical notation directly onto your iPad Pro screen, which is then converted into digital notation. You can also use the Apple Pencil to edit existing scores or create new ones from scratch.
Another app that works well with the Apple Pencil is Procreate. While not specifically designed for music production, Procreate's drawing tools are incredibly powerful and can be used to create custom album artwork or graphics for your social media channels.
Overall, the Apple Pencil is an essential tool for any serious music producer using an iPad Pro. Its precision and versatility make it a must-have accessory for achieving unbeatable results in your music production workflow.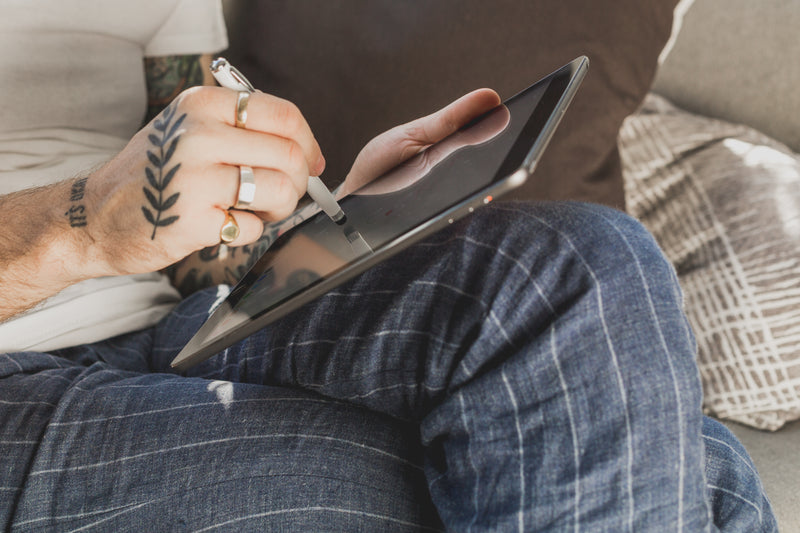 Collaborating with Other Musicians on iPad Pro
iPad Pro is a powerful music production tool for solo artists and offers seamless collaboration features for working with other musicians. With apps like GarageBand, Auria Pro, and Cubasis 3, you can easily share your projects with other musicians and work on them in real time.
One of iPad Pro's most impressive collaboration features is the ability to connect multiple devices wirelessly using Bluetooth or Wi-Fi. This means you can have multiple musicians working on the same project simultaneously, each contributing unique skills and ideas.
Another great feature of iPad Pro is its compatibility with third-party plugins and instruments. This allows you to incorporate sounds and effects from other musicians or producers, further enhancing your collaborative efforts.
Whether you're working on a project remotely or in the same room, iPad Pro's collaboration features make it easy to create music with others and achieve unbeatable results.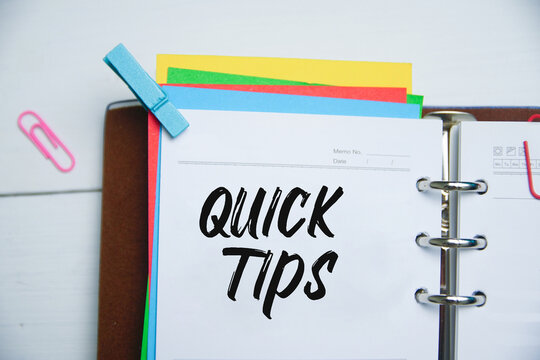 Tips and Tricks for Optimizing Your Music Production Workflow on iPad Pro
Streamline Your Workflow with the Right Apps and Accessories
To optimize your music production workflow on iPad Pro, it's important to have the right apps and accessories. Look for music production apps that are specifically designed for iPad Pro, such as GarageBand, BeatMaker 3, and Korg Gadget. These apps offer a range of features and tools that can help you create professional-quality music on the go.
In addition to apps, consider investing in accessories such as a MIDI controller or a portable audio interface. These can help you control your music production software more easily and improve the quality of your recordings.
By streamlining your workflow with the right apps and accessories, you can make the most of your iPad Pro for music production and achieve unbeatable results.
Enhance Your Creative Process with Multitasking and Split View
Multitasking and Split View are two key features of iPad Pro that can greatly enhance your music production workflow. With Multitasking, you can have multiple apps open and running simultaneously, allowing you to switch between them seamlessly. This is especially useful when you need to reference lyrics or notes while working on a track.
Split View, on the other hand, allows you to have two apps open side by side, making it easy to compare and contrast different elements of your project. For example, you can have your DAW open on one side and a virtual instrument or effects plugin on the other. These features make iPad Pro an unbeatable tool for music production.
Maximize Your Productivity with Customizable Shortcuts and Gestures
To optimize your music production workflow on iPad Pro for music production, take advantage of the customizable shortcuts and gestures available. Buttons, sliders, knobs, and other controls can be customized to suit your preferences using apps like Midi Designer Pro or TouchOSC. Additionally, you can create custom gestures for tasks like zooming in or out of a track or adjusting volume levels.
Save time by assigning frequently used commands to specific buttons or gestures that are easy to access while staying focused on making music. With these handy tools at your fingertips, you'll find yourself getting more done in less time when producing tracks on iPad Pro!
Collaborate with Ease Using Cloud-Based Storage and Sharing
One of the best things about using iPad Pro for music production is that it makes collaborating with other musicians incredibly easy. With cloud-based storage and sharing options like iCloud Drive, Dropbox, Google Drive, and OneDrive available right at your fingertips, you can easily share your work with others no matter where they are in the world.
This means that you can work on a project together in real-time without worrying about sending large files back and forth via email or USB drives. Collaborating on iPad Pro also allows for seamless integration between different apps to create a truly unique sound.
Taking Your Music Production to the Next Level with iPad Pro's Advanced Features
iPad Pro brings a wealth of advanced features to the table that take your music production to the next level. The device's powerful processor and intuitive interface allow you to work with zero lag, ensuring smooth, uninterrupted production sessions. You can even use multiple music creation apps simultaneously without experiencing any significant drops in performance.
Apple Pencil is another crucial feature that allows for precise editing and annotation on screen, making it a game-changer when working with MIDI controllers or drum machines. In addition, iPad Pro's high-resolution display renders detailed audio waveforms and virtual instruments, enhancing visibility during the mixing stage.
Another standout feature is Sidecar, which lets you connect your iPad Pro as a secondary display for your Mac computer while using touch-based input for enhanced productivity. For instance, you can control Logic Pro X from your iPad Pro while assigning different faders and knobs to Sidecar-compatible software instruments within the app.
Lastly, Apple's continuous updates ensure access to new features such as Spatial Audio, which enhances sound quality by simulating directional audio effects based on head movement-creating an immersive listening experience like never before. With all these innovative features at hand, it's no wonder why musicians worldwide choose iPad Pro as their go-to music production tool!
In conclusion, iPad Pro is the ultimate tool for music producers looking to take their craft to the next level. With its powerful hardware and incredible selection of apps, there's no limit to what you can create on this device. Whether you're a seasoned professional or just starting out, the iPad Pro will help unleash your true potential as a musician.
So don't wait any longer – set up your iPad Pro for music production today and start creating unbeatable results! And while you're at it, be sure to check out our other content for more tips and tricks on how to optimize your workflow and take your music production skills to new heights.