Are you an aspiring music producer looking to take your skills to the next level? Are you eager to gain hands-on experience in the music industry and learn from the best in the business? Look no further than exciting internships for music production! These opportunities offer invaluable experience and networking connections that can help you maximize your potential and kickstart your career. In this blog post, we'll explore some of the most exciting internships available for music production and how they can help you reach your goals. So, buckle up and get ready to elevate your skills to new heights!
Table of Contents
Introduction: Why Internships are Essential for Music Production
Internships for music production are essential for anyone looking to break into the industry. Not only do they provide valuable hands-on experience, but they also offer a chance to network with professionals and gain insight into the inner workings of the field. Aspiring music producers can choose from a variety of internship opportunities, including those with recording studios, record labels, and live event production companies. These internships may involve tasks such as assisting with recording sessions, editing audio files, and setting up equipment for live shows. By participating in an internship program, individuals can gain important skills and experience that will help them stand out in a competitive job market. Whether you're just starting out or looking to take your career to the next level, an internship in music production can be a valuable stepping stone towards success.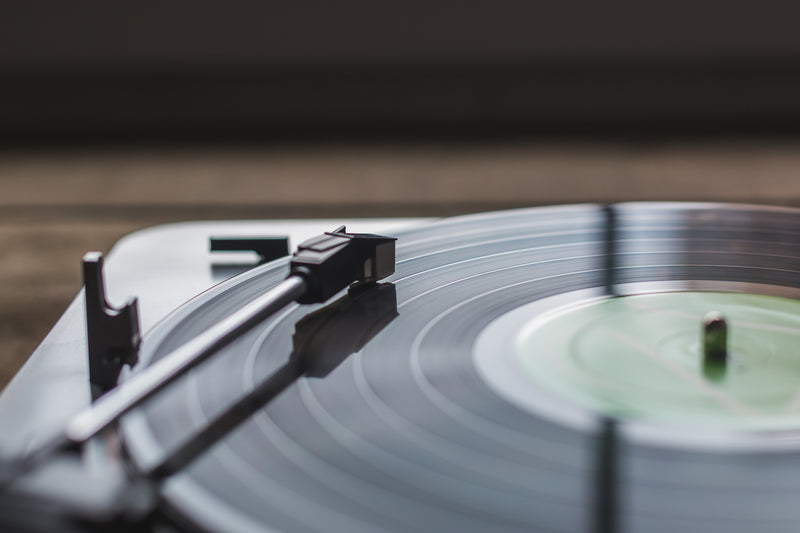 Types of Music Production Internships You Should Know About
Music production internships come in a variety of formats, each with its unique focus and benefits. One common type is the recording studio internship, which allows interns to observe and participate in live recording sessions, learn how to operate equipment, set up microphones, mix tracks together, and collaborate with musicians.
Another popular option is an audio engineering internship, where interns can work alongside experienced engineers and learn about sound design for music production including arranging instrumentation levels for mixing and mastering; using software programs like ProTools or Logic Pro X efficiently; as well as creating sound effects that help bring your musical vision alive.
For those interested in more creative roles within the industry there are many opportunities available too. Some examples include film scoring internships that provide experience writing music cues while learning the ins-and-outs of putting together scores for film projects; music business internships designed to teach participants about record label operations from A&R and promotion strategies all the way through contract negotiation. No matter what kind of internship you pursue though it's essential to research potential companies thoroughly prior applying – understanding their studio culture expectations will ensure that when offers come rolling in they'll be ones suited perfectly just right for your needs!
Finding the Right Fit: Tips for Navigating the Application Process
Internships for music production can be highly competitive, so it's important to approach the application process strategically. Start by researching potential companies and their internship programs to determine which ones align with your interests and career goals. Make sure to tailor your application materials, including your resume and cover letter, to each specific opportunity.
Additionally, consider reaching out to alumni or industry professionals for advice and networking opportunities. Attend career fairs and industry events to make connections and learn about new opportunities. It's also important to stay organized throughout the application process, keeping track of deadlines and following up with companies after submitting your materials. By being proactive and strategic in your approach, you can increase your chances of landing a valuable music production internship that will help you achieve your career aspirations.
How to Prepare for a Successful Music Production Internship
How to Prepare for a Successful Music Production Internship**
Preparing for a music production internship requires careful planning and attention to detail. One of the first steps is to create an impressive resume that highlights your relevant skills, experience, and achievements in the field. It's also important to research potential internships thoroughly, identifying key industry players and investigating their work culture.
Another way to prepare is by gaining technical skills essential to success in this field. You can take courses or pursue self-learning opportunities online in areas such as audio engineering, sound design or MIDI programming. Familiarizing yourself with specific software programs like Logic Pro X or Ableton Live could give you an edge over other applicants.
Finally, it's essential that you have a professional attitude towards your work and colleagues. Aspiring interns should be reliable team players who are passionate about learning from experienced individuals.
The Benefits of Participating in a Music Production Internship Program
Participating in a music production internship program can have numerous benefits for those interested in pursuing a career in the industry. Real-world experience is one key benefit, as interns have the opportunity to work alongside professionals and gain hands-on skills that cannot be learned through classroom instruction alone.
In addition, internships provide an excellent opportunity for networking and building connections within the music industry. Many well-known producers got their start as interns at major record labels or studios, highlighting just how valuable these experiences can be.
Interns may also have access to exclusive events, such as album release parties or studio sessions with high-profile artists. These opportunities give interns exposure to different aspects of music production and provide insights into what it takes to succeed in this competitive field.
Furthermore, participating in a reputable internship program can boost one's resume and make them stand out among other job applicants post-graduation. It shows potential employers that the individual has taken initiative towards their professional development beyond standard education.
Overall, taking part in a quality music production internship has countless advantages for individuals looking to maximize their potential within this exciting industry.
A Day in the Life: What to Expect as a Music Production Intern
As a music production intern, your day-to-day tasks may vary depending on the company and the project you are working on. Typical responsibilities include assisting with recording sessions, setting up equipment, editing audio files, and managing studio schedules. You may also be tasked with conducting research, organizing files, and running errands. It's important to stay organized and prioritize tasks to ensure you are meeting deadlines and contributing to the team's success.
In addition to technical skills, soft skills such as communication, teamwork, and problem-solving are essential in this field. As an intern, you will have the opportunity to develop these skills by working closely with industry professionals and collaborating with other interns.
It's important to remember that internships are a learning experience. Don't be afraid to ask questions or seek feedback from your supervisor. Take advantage of every opportunity to learn and grow in your role as a music production intern.
Important Skills and Experience Gained Through an Internship in This Field
Interning in music production can provide you with valuable skills and experience that can be applied to your future career. One of the most important skills you'll gain is technical proficiency in music production software and equipment. You'll learn how to use industry-standard software such as Pro Tools, Logic Pro, and Ableton Live, as well as hardware such as mixing consoles and microphones.
In addition to technical skills, you'll also develop collaboration and communication skills by working with other interns, producers, engineers, and artists. You'll learn how to take direction and give feedback effectively, which is crucial in any creative field.
Interning in music production can also provide you with real-world experience working on projects for clients or record labels. This experience will give you a better understanding of the industry and help you build a portfolio of work that showcases your skills.
Overall, interning in music production is an excellent way to gain hands-on experience and develop important skills that will benefit your future career.
Networking Opportunities and Industry Connections through Your Music Production Internship
Participating in a music production internship provides you with the chance to connect with professionals in your field. You will have the opportunity to meet industry leaders, work alongside well-respected people, and participate in networking events where you can showcase your skills. These connections may prove crucial when looking for future job opportunities or even starting your own music production business.
Interning gives you the opportunity to develop relationships with potential employers that could lead to full-time employment offers down the line. In addition, being part of a team working on real-world projects exposes you to different ways of thinking about problem-solving and creation within this field.
The connections and experiences gained through an internship are invaluable assets that can help catapult your career forward if utilized effectively after completion of the program. Be sure to always maintain these professional contacts throughout your journey as they could play a critical role someday soon!
Conclusion: How Maximizing Your Potential through an internship Can Catapult your Career
Maximizing your potential through an internship in music production can be a game-changer for your career. Not only will you gain valuable hands-on experience and industry connections, but you'll also have the opportunity to showcase your skills and work ethic to potential employers. By taking advantage of the networking opportunities available to you, you can build relationships with professionals in the field and gain insight into the industry that can't be found in a classroom setting. Additionally, participating in a music production internship program can give you a competitive edge when applying for jobs after graduation. Employers are often impressed by candidates who have real-world experience and can hit the ground running. Don't miss out on this chance to jumpstart your career and apply for internships in music production today!
In conclusion, participating in a music production internship program can be an incredible opportunity to gain hands-on experience and industry connections. By being proactive in your search for internships and preparing accordingly, you can set yourself up for success and maximize your potential. Don't forget to take advantage of the networking opportunities that come with participating in an internship. If you're interested in learning more about music production or other related fields, be sure to check out our other content for valuable insights and tips!