Are you an aspiring music producer struggling to understand the complexities of music theory? Do the technical jargons and intricate concepts leave you overwhelmed and confused? Well, what if we told you that you could master music production without having to learn music theory? Yes, you read that right! In this ultimate guide, we'll provide you with practical strategies and techniques to create exceptional music without being bogged down by the theoretical aspects of it. So, whether you're a beginner or a seasoned producer looking to up your game, buckle up for an exciting journey of exploring innovative methods to produce great music.
Introduction: Why You Don't Need Music Theory to Produce Music
Music production without music theory is a hot topic in the music industry. Many aspiring producers feel intimidated by the idea of learning music theory, thinking it's a requirement to produce great music. However, this couldn't be further from the truth. In fact, some of the most successful producers in the world have little to no knowledge of traditional music theory.
The truth is, music theory is not a prerequisite for producing great music. While it can be helpful to have a basic understanding of musical concepts, it's not necessary to create amazing tracks. Instead, focusing on developing your ear and understanding the technical aspects of production can take you far in your journey as a producer.
In this guide, we'll explore how you can master music production without relying on traditional music theory. We'll cover everything from sound waves and frequency to beat-making and arranging your tracks using basic composition techniques. By the end of this guide, you'll have all the tools you need to create incredible tracks without feeling limited by your lack of knowledge in music theory.
Understanding Sound Waves and Frequency in Music Production
Understanding sound waves and frequency is crucial in music production, regardless of your knowledge of music theory. Sound waves are vibrations that travel through the air and are perceived by our ears as sound. Frequency refers to the number of cycles per second that a sound wave completes, measured in Hertz (Hz). In music production, understanding frequency is important for equalization (EQ) which involves adjusting the levels of different frequencies in a sound to create a balanced mix. For example, boosting the bass frequencies can make a track sound more powerful, while reducing high frequencies can make it sound less harsh. Additionally, understanding how sound waves interact with each other can help you create interesting effects such as phasing and flanging. By mastering these concepts, you can create professional-sounding tracks without needing to know traditional music theory.
The Fundamentals of Beat-Making Without Music Theory
To create beats without using music theory, you need to understand the rhythmic structure of music. Start by listening to various genres of music and paying attention to their percussive elements. You can then begin experimenting with drum samples, creating patterns that sound appealing to your ear. Using a step sequencer or a MIDI controller can make this process easier.
Another technique is layering drums, where you stack multiple drum sounds on top of each other, creating a unique sound. It's also essential to understand the different types of drum patterns used in various genres like hip-hop, trap, and EDM.
Remember that beat-making is all about experimentation and creativity. There are no right or wrong rules when it comes to producing beats for your tracks- just focus on making something that resonates with you and expresses what you want to convey musically.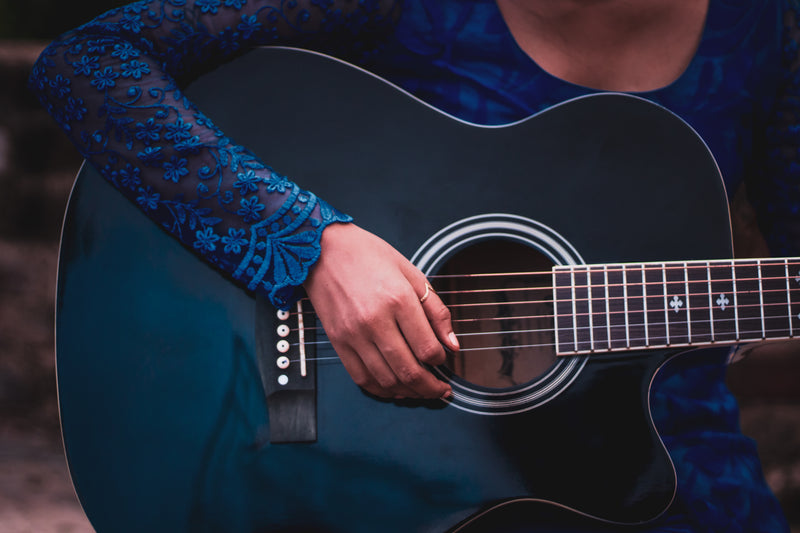 Mastering Melodies without Knowledge of Notation and Scales
Creating melodies is an essential part of music production. But, if you don't know notation or scales, it can be tough to come up with the right notes for your track. However, there are several techniques that will help create a melody without knowing the technicalities of music theory.
Start by identifying the key of your track and then pick some chords that complement each other using chord progressions from Section 5. Use these chords as a foundation for creating a simple melody. Experiment by playing different notes over them until you find something that sounds good.
Another technique is to use your ear and intuition. Simply hum or sing a melody into a recording device and try to replicate it on your MIDI keyboard or piano roll. Most likely, the melodies you'll come up with will sound natural because they're based on what feels musically satisfying rather than adhering strictly to rules dictated in sheet music.
Lastly, go ahead and experiment with repetition, variation & contrast of ideas when creating melodies since these elements also play an important role in making engaging music tracks!
How Chord Progressions Work and How To Use Them In Your Tracks
Understanding Chord Progressions: A Beginner's Guide
Understanding Chord Progressions is crucial for producing music without music theory. A chord progression is a sequence of chords that are played in a specific order to create a harmonic structure. The most common chord progression is the I-IV-V, which consists of the first, fourth, and fifth chords of a major scale. By understanding this basic concept, you can create catchy and memorable melodies that will keep your listeners engaged. Experiment with different chord progressions and find what works best for your track. Don't be afraid to break the rules and try something new. With practice, you'll be able to create professional-quality tracks without ever needing to learn traditional music theory.
How to Create Catchy Chord Progressions Without Music Theory
Creating catchy chord progressions without music theory may seem challenging, but with a little bit of experimentation and practice, it can be done. First, start by choosing a key for your track; this will determine the notes you'll use in your progression. Then, select a chord to begin with and try out different combinations from there. One approach is to use basic diatonic chords such as the I-IV-V or vi-IV-V progression commonly used in popular music. Experimenting with inversions and adding seventh or ninth chords can also add depth and interest to your progression. Don't forget to trust your ear and have fun exploring different possibilities!
Using Chord Progressions to Enhance Your Music Production
Chord progressions are essentially a series of chords that help create the harmonic structure for your track. They add depth and emotion to music production without music theory knowledge. Basic chord progressions like I-IV-V, or more complex ones such as ii-V-I can be used to evoke specific moods in listeners. Experiment with different chord progressions and inversions until you find something that resonates with you. Remember to always trust your ear, as sometimes even unconventional progressions can sound amazing! With practice, using chord progressions will become second nature in enhancing the overall feel of your tracks effortlessly.
Advanced Techniques for Manipulating Chord Progressions in Your Tracks
Once you have a basic understanding of chord progressions, you can start experimenting with more advanced techniques to create unique and interesting tracks. One technique is chord inversions, which involves changing the order of the notes in a chord to create a different sound. Another technique is chord substitutions, where you replace one chord with another that has a similar function in the progression. You can also experiment with adding extensions and alterations to your chords for added complexity and flavor. By utilizing these advanced techniques, you can take your chord progressions to the next level and create truly unique music productions without relying on traditional music theory.
Crafting Captivating Basslines, even if you're not a Bassist
Basslines are the foundation of any good track, providing the groove and rhythm that keeps the listener engaged. While many producers might shy away from creating their own basslines due to a lack of musical training, it's actually quite simple to create compelling basslines without knowing how to play an instrument.
One effective technique is to start with a simple rhythm and build from there. Experiment with different note lengths and rests to create interesting patterns that complement your beat. Another approach is to use sampling to find pre-existing basslines that fit your track and then tweak them to make them your own.
Don't be afraid to get creative with effects like distortion, filtering, and automation to add depth and interest to your bassline. And remember, sometimes less is more – a simple, repetitive bassline can be just as effective as a complex one. With these techniques, you can craft captivating basslines that keep your listeners grooving without ever touching a bass guitar.
Arranging your tracks using Basic Composition Techniques
Understanding the Building Blocks of a Track
When arranging your track, it's important to understand the key elements that make up a song. These include the intro, verse, chorus, bridge, and outro. Each section serves a specific purpose in the overall structure of the track. The intro sets the tone for the song and grabs the listener's attention. The verse tells the story and builds tension, leading up to the catchy chorus which is often the most memorable part of the song. The bridge provides a change of pace and adds variety to keep things interesting. Finally, the outro brings closure to the track. By understanding these building blocks, you can create a well-structured track that keeps your listeners engaged from start to finish, even without traditional music theory
Utilizing Repetition and Variation Techniques
One effective way to arrange your tracks without relying on music theory is by utilizing repetition and variation techniques. Repetition involves repeating a specific musical element, such as a melody or chord progression, throughout the track to create a sense of familiarity and consistency. Variation, on the other hand, involves making subtle changes to the repeated element to keep the track interesting and engaging. By using these techniques, you can create a cohesive and dynamic arrangement that keeps listeners hooked from start to finish. Remember to experiment with different variations and repetitions until you find the perfect balance for your track.
Incorporating Basic Chord Progressions
One of the easiest ways to arrange your tracks is by using basic chord progressions. You don't need music theory knowledge to understand how they work. A chord progression is a series of chords played one after another, creating a melody that moves harmoniously. They give direction and emotion to your track and can be used in any genre of music production without limits. To incorporate this technique into your arrangement, identify the key of your song and choose a common chord progression within that key such as I-IV-V or vi-IV-I-V. Experiment with different inversions, rhythms and tempos until you find what works best for your track's unique sound.
Creating Dynamic Transitions between Sections
To keep your tracks engaging, it's critical to create dynamic transitions between different sections. A great way of achieving this is by stripping away certain elements of the track during transitions and gradually building them back up in the next section. This technique creates a sense of anticipation for the listener and can be used in various ways throughout a song. Furthermore, using contrasting sounds or introducing new melodic or rhythmic ideas can also help add interest to your arrangements, making sure that each section has its own unique character. With these techniques, you can achieve effective track arrangements even if you have limited knowledge of music theory.
Final Thoughts: Advantages of Producing Without Being Limited by Traditional Music Theory
Producing music without traditional music theory can be a liberating experience. Without the constraints of formal education, you have complete creative freedom to experiment and create music that breaks the rules. Not being limited by traditional scales or notation allows for unique sounds that set you apart from other producers.
Additionally, learning basic production techniques instead of studying music theory saves time and money. You don't necessarily need expensive lessons or a college degree to become proficient in making good tracks.
Remember, producing isn't about following strict rules but creating something new and exciting. Don't let not knowing every fundamental technique stop you from trying new things, taking risks, and ultimately making great tunes!
In conclusion, mastering music production without music theory is not only possible but also highly rewarding. By understanding the sound waves and frequency in music, beat-making fundamentals, melody crafting techniques, chord progressions usage, and composition techniques, you can produce your own unique tracks that stand out from the crowd. You do not have to limit yourself to traditional music theory learning to create amazing songs or beats that people will love.
We hope this ultimate guide has been a valuable resource for you on your journey towards becoming an expert in producing music without relying on conventional musical knowledge. To learn more about other related topics such as mixing and mastering tips or songwriting strategies check out our blog posts here: [insert link to website/blog].
Thank you for reading! Keep producing great tunes!