Are you a music producer in search of the perfect laptop for your creative endeavors? Look no further! In this comprehensive guide, we will explore the world of music production laptops and help you find the answer to the burning question: what laptops are good for music production? Choosing the right laptop is crucial for achieving optimum performance, seamless workflow, and high-quality audio production. Whether you're a beginner or an experienced music producer, this article will provide you with valuable insights, recommendations, and essential tips to ensure that you make an informed decision when selecting your ideal laptop companion. Let's dive in and discover the best laptops that will take your music production to the next level.
Table of Contents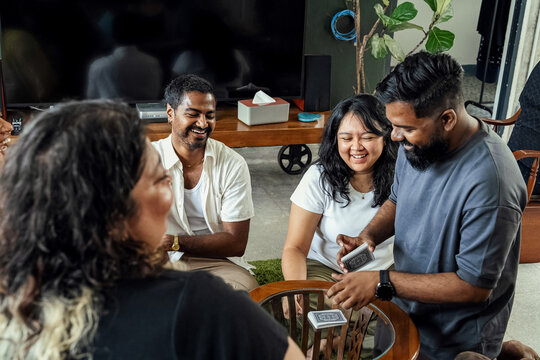 Technical Specifications to Consider for Music Production Laptops
When it comes to choosing a laptop for music production, there are several important technical specifications to keep in mind. By understanding these specifications, you can make an informed decision and ensure that your laptop meets the demands of music production. Let's take a closer look at each one:
Processor Speed and Type
The processor serves as the brain of your laptop, dictating its processing power and overall performance. In the realm of music production, you'll want a processor that can handle complex tasks with ease. Look for laptops with high clock speeds and multiple cores, such as the Intel Core i7 or AMD Ryzen 7 series. These processors provide the necessary horsepower to run resource-intensive digital audio workstations (DAWs) and plugins smoothly.
RAM
Random Access Memory (RAM) is crucial for multitasking and ensuring smooth operation of your music production software. Opt for a laptop with at least 16GB of RAM to handle multiple tracks, virtual instruments, and effects without any lag or slowdowns. More RAM is always beneficial if your budget allows for it, as it provides headroom for future expansion and growth in your music production endeavors.
Storage Capacity
Music production involves working with large files, such as audio recordings and sample libraries. Therefore, ample storage capacity is essential. Consider laptops with solid-state drives (SSDs) for faster loading times and data transfer speeds. Aim for a minimum of 512GB of storage to accommodate your software, samples, and project files. If you work with extensive sample libraries or require additional storage for backups, consider an external hard drive to supplement your laptop's storage capacity.
Display Resolution
A high-resolution display enhances your music production experience, allowing you to see intricate details and waveforms clearly. Look for laptops with at least a Full HD (1920×1080) resolution, or even better, a 4K (3840×2160) display. This ensures sharp visuals and precise editing within your DAW. Additionally, consider a laptop with an IPS panel for wider viewing angles and accurate color reproduction, crucial for audiovisual work.
Graphics Card
While music production primarily relies on the CPU and RAM, a dedicated graphics card can provide additional performance benefits. It aids in tasks such as visualizing audio waveforms, working with graphic-heavy plugins, or even video editing. While not a strict requirement, laptops equipped with dedicated graphics cards, such as the NVIDIA GeForce or AMD Radeon series, can provide a smoother and more responsive music production experience.
Audio Interface
An audio interface is a vital component for connecting your instruments, microphones, and studio monitors to your laptop. Look for laptops with built-in high-quality audio interfaces or consider investing in an external audio interface for enhanced audio fidelity, lower latency, and more robust connectivity options. USB or Thunderbolt interfaces are commonly used in the music production world.
Battery Life
When you're on the go or working in locations without easy access to power outlets, battery life becomes crucial. Opt for a laptop with long-lasting battery performance to ensure uninterrupted music production sessions. Look for laptops with a battery life of at least 6-8 hours, although this may vary depending on your specific usage and power requirements.
Consider these technical specifications carefully when selecting a laptop for music production. Each specification plays a vital role in providing a seamless and efficient music production workflow. By choosing a laptop that meets your specific needs, you can unleash your creativity and produce music without limitations.
For more in-depth guides and articles on music production, be sure to check out our other content.
Now, let's move on to the next section: "Top Laptop Models for Music Production."
Answers To Common Questions
Who should consider using music production laptops?
Music producers, musicians, and audio engineers.
What are the key factors for choosing laptops for music production?
Processor speed, RAM, storage capacity, display resolution, graphics card, audio interface, and battery life.
How do music production laptops enhance the creative process?
They offer powerful performance, seamless workflow, and high-quality audio production capabilities.
What if I have a limited budget for a music production laptop?
Look for laptops with optimal specifications in your price range to meet your music production needs.
How can a dedicated graphics card benefit music production?
It helps visualize audio waveforms and improves performance with graphic-heavy plugins or video editing.
What if I need to connect external audio devices to my laptop?
Consider laptops with built-in high-quality audio interfaces or invest in an external audio interface for enhanced connectivity.
---